My Life
Professional life
I am currently an Associate Professor at Texas A&M-Corpus Christi. I received my PhD from University of South Florida and both a Master of Business Administration degree and Master of Science Degree in Computer Science from Illinois State University. My undergraduate degrees are in International Business and Organizational Leadership with a minor in Japanese studies.
My research interests are in User Resistance, ERP implementations, IT personnel, and Global IT systems. I have conducted seminars for businesses on Entrepreneurship, Business Plan Development, and Business Growth Strategies and have been a consultant to several organizations.
Personal Life
I lived the first 18 years of my life in Japan. After I graduated from high school, I moved to the U.S. to start college. I have three brothers and five sisters in my family, who are living in various places around the U.S. and in Japan. Traveling and meeting people from different cultures have always been enjoyable to me - I have visited 23 countries - there are many worldviews of people that I have encountered and I find it fascinating to understand why people think the way they do. My lovely wife, Susan, and I have traveled to several countries together - the picture below is from Egypt.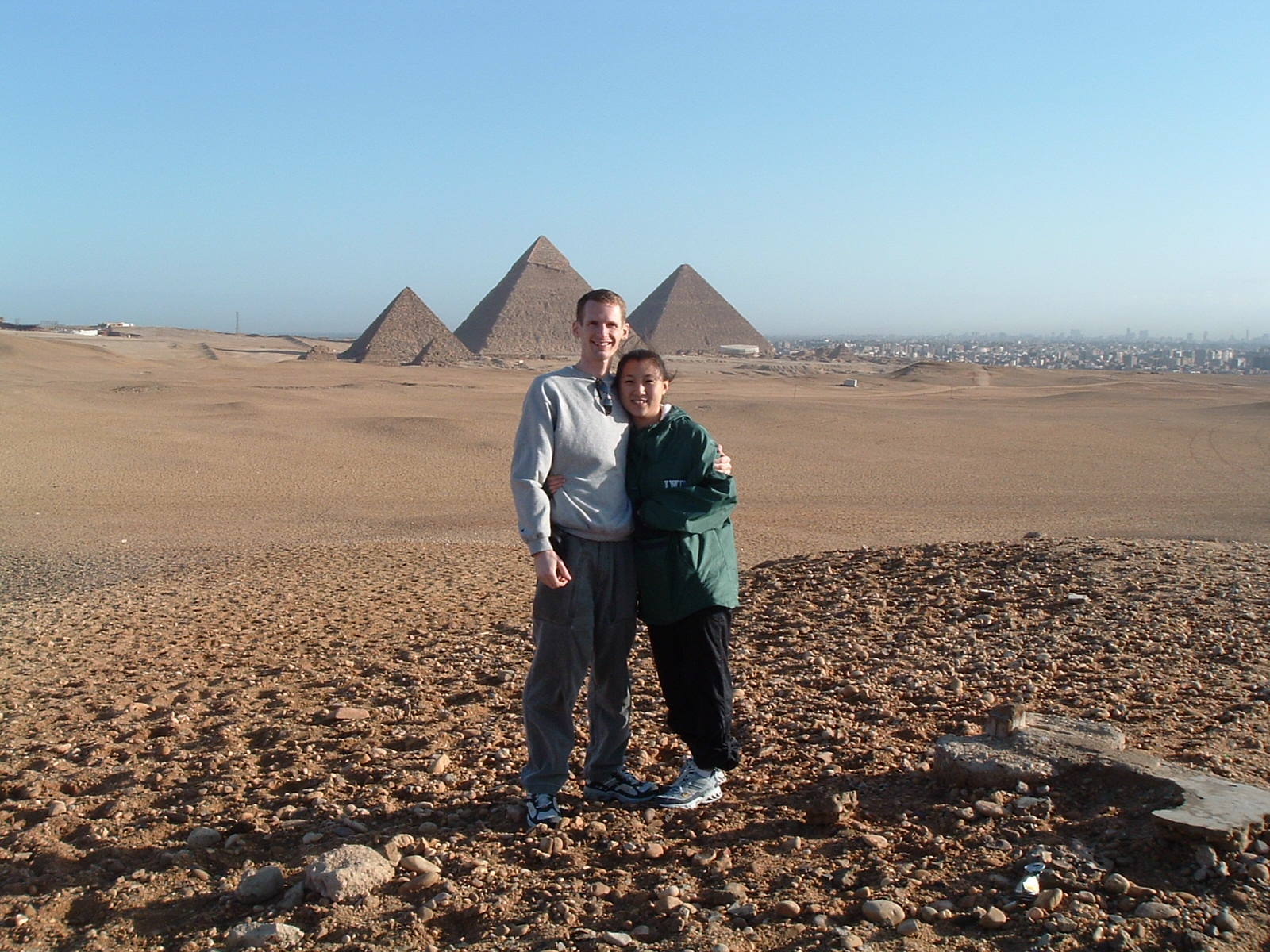 What keeps me busy outside of work are five children - there's definitely no lack of excitement and noise around the house. I am an advocate for fostering and adoption through the Adoption and Foster Care Alliance and my wife and I have adopted three of our five children. I also like to play various sports - it's much more fun to participate in a sport than just watch people on TV play the sports. In addition, I enjoy music and playing the guitar and keyboard.
I am a committed Christian and am actively. involved with Fellowship of Oso Creek. I made the decision to believe that Jesus is God and follow His teachings, an experience which has changed my life. There are many reasons why I believe that Jesus is who He claims to be and why I strive to live my life in obedience to His teachings.